Buying cryptocurrencies made easy with cryptonow gift cards.
Summary
The article explains where you can easily and safely buy Bitcoins, Ethereum, and other cryptocurrencies at retail locations. Cryptonow gift cards are currently available in over 4,500 retail stores across Switzerland.
Cryptonow gift cards are available in over 4,500 retail outlets across Switzerland, including almost all well-known retailers. This development represents a significant milestone and provides you with a simple and secure entry into the world of cryptocurrencies. Cryptonow's partnership with a wide network of retailers has helped promote the acceptance of cryptocurrencies in Switzerland.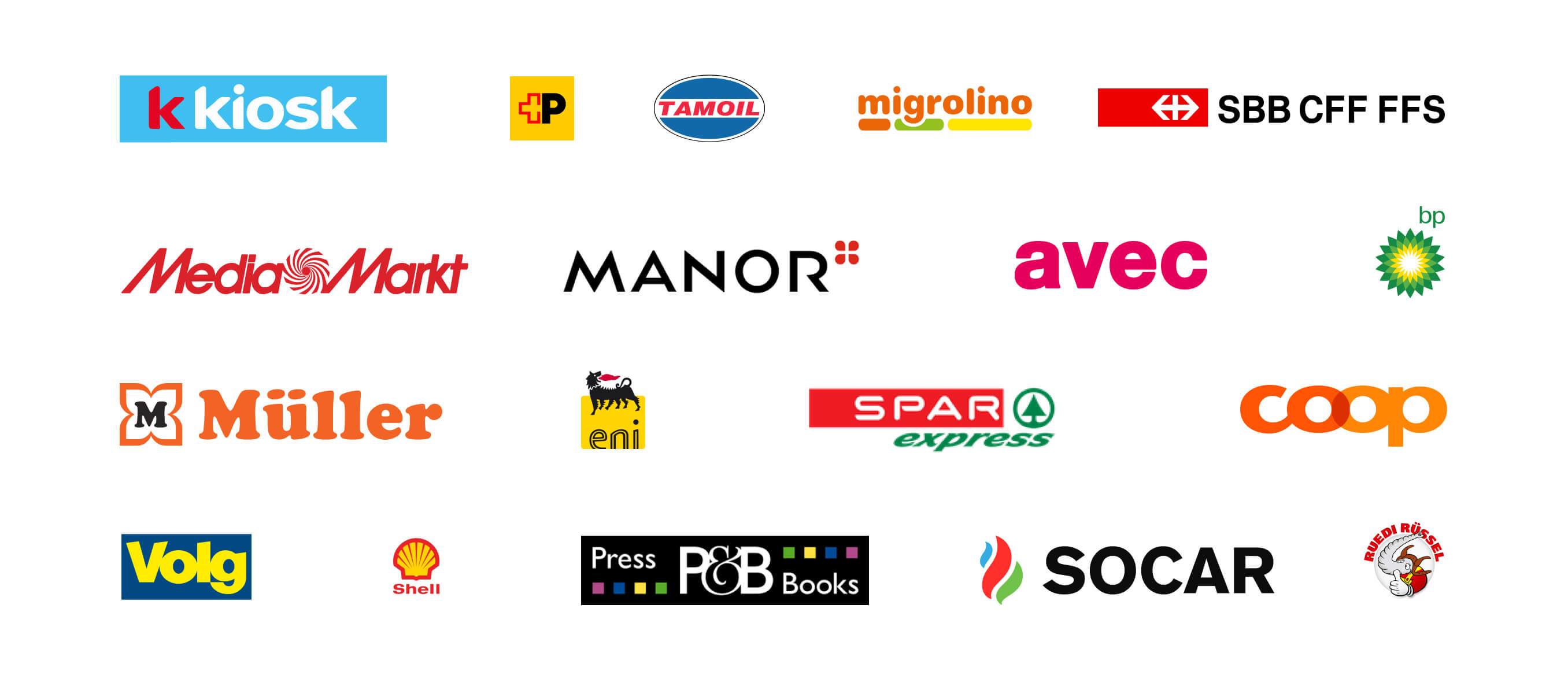 Available Denominations
The gift cards are available in denominations ranging from CHF 50.– to CHF 500.–.
Cryptonow Store Finder
Easily find the nearest store in your area with our Store Finder.

Available Cryptocurrencies
In addition to popular Bitcoin gift cards, our Ethereum, Solana, Avalanche, Polkadot, and Bitcoin Black Edition gift cards have also been available in retail stores for some time.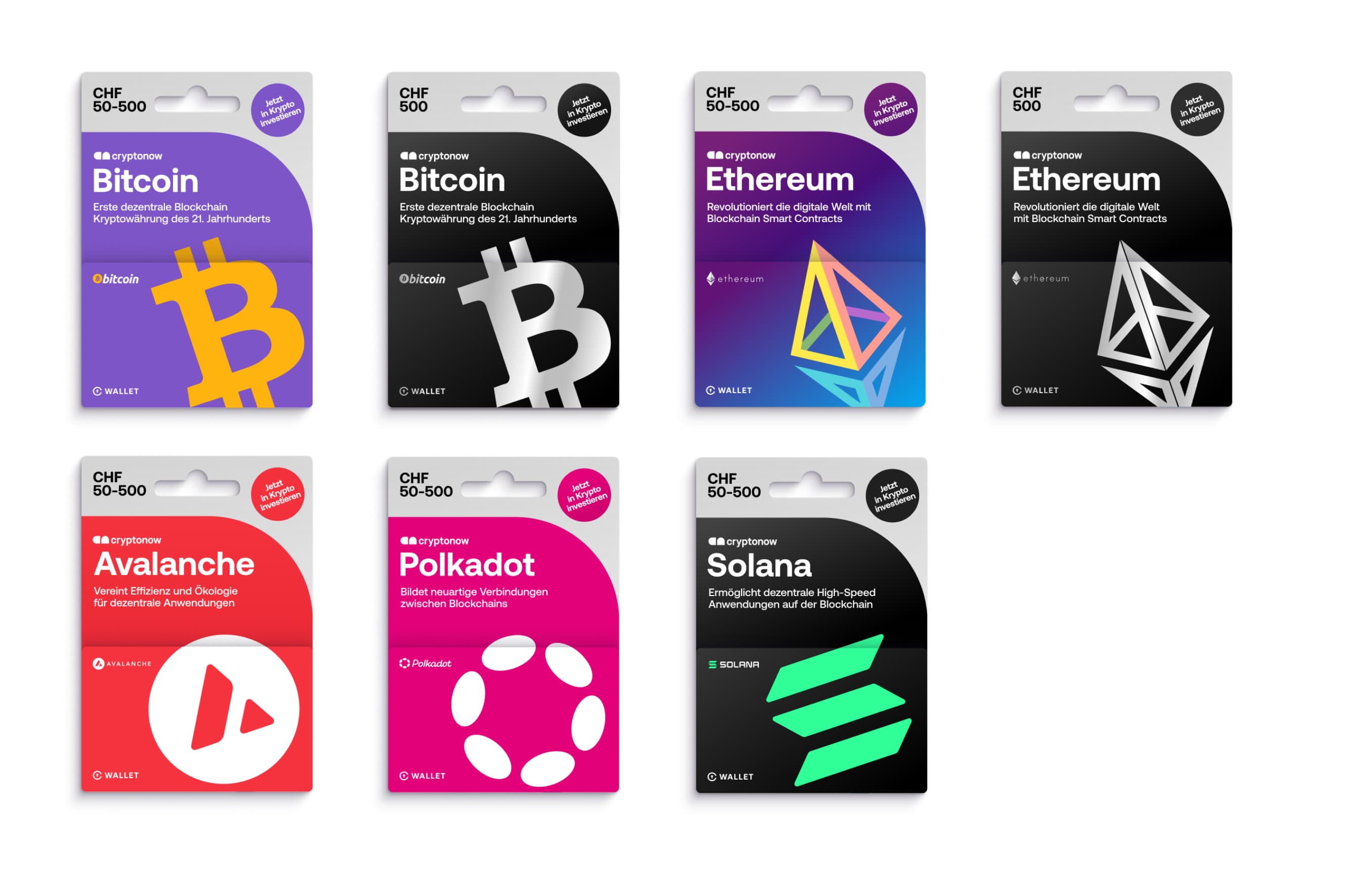 Buy Gift Cards Online
At Cryptonow, we offer you not only the option to purchase gift cards in physical form through our nationwide retail partners, but also the opportunity to buy them online:
Physical Gift Cards - Shipped via Post
Some providers will send you a physical card directly to your home:
SBB Online Shop: www.commerce.sbb.ch
Swiss Post: www.shop.post.ch
kkiosk Cards: https://cards.kkiosk.ch
Regardless of your choice of purchase method, Cryptonow offers you the security and user-friendliness that distinguishes our gift cards. Start your journey into the world of cryptocurrencies today and discover the exciting possibilities that await you!!