What is the purpose of the Cryptonow Wallet®?
Summary
With the Cryptonow gift card, you receive a secure blockchain wallet. After activating the card online and exchanging CHF for cryptocurrency, the coins are directly transferred to your Cryptonow wallet. This wallet offers the highest security standards and full control over your cryptocurrencies. Ideal for crypto beginners!
When you purchase or receive a Cryptonow gift card, it always consists of the gift card itself and a unique, secure blockchain wallet applied to the card. Once you activate the card and exchange your CHF balance into the respective cryptocurrency, the coins are immediately transferred to your Cryptonow wallet.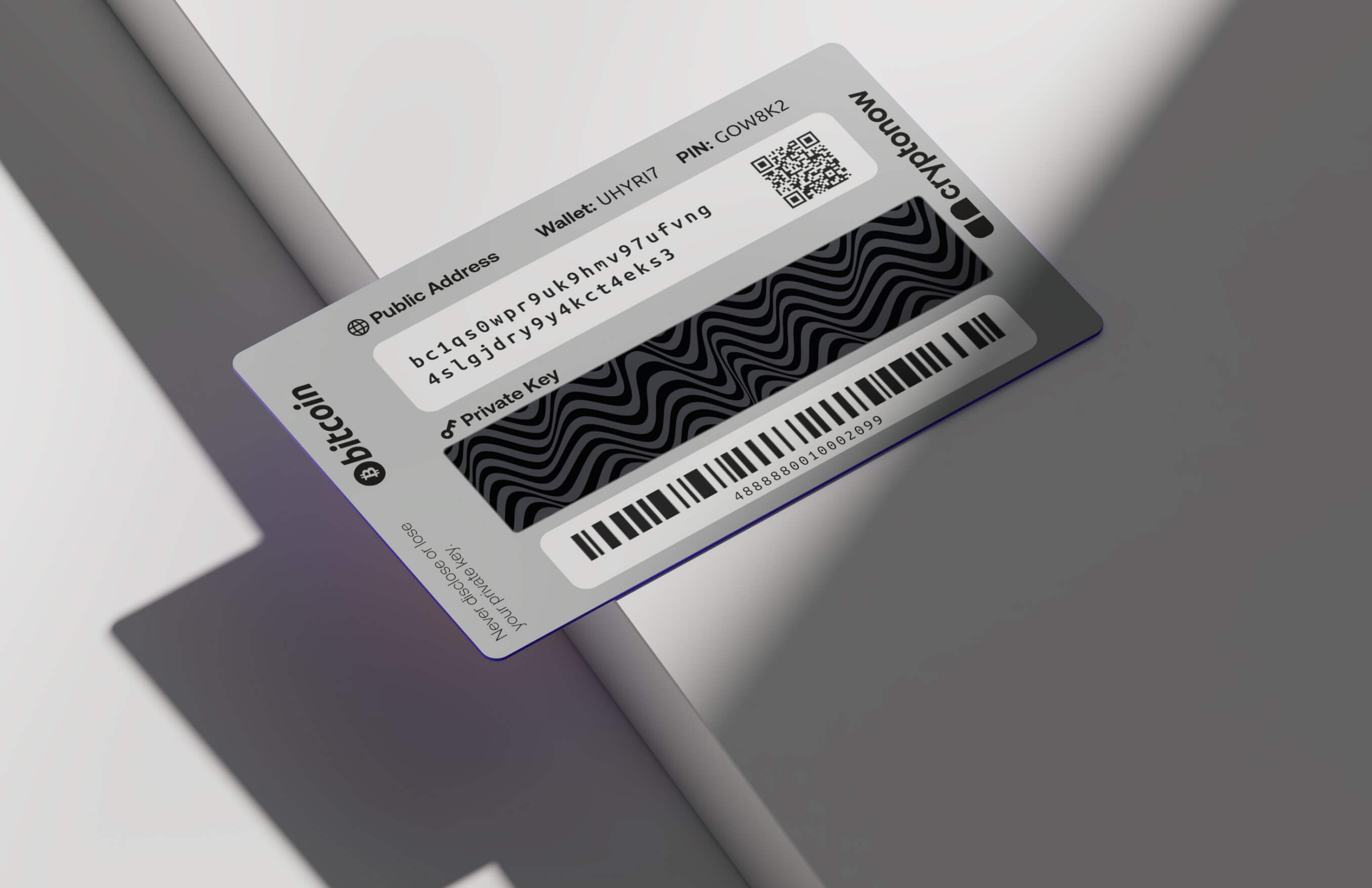 The Cryptonow wallet provides you with an easy and secure entry into the world of cryptocurrencies. You only need to redeem the gift card online to convert the balance into the corresponding cryptocurrency. Once you've completed the exchange, the acquired coins are available in your Cryptonow wallet. From there, you can manage, use, or securely store them for the long term.
Offline Storage
The Cryptonow wallet is specially designed for the secure storage and management of cryptocurrencies. It functions as a cold wallet, serving as an offline storage medium, making it less susceptible to hacks and other online threats.
Advantages of the Cryptonow Wallet
Easy to Use
One of the main advantages of the Cryptonow wallet is its user-friendly design. All technical aspects related to blockchain technologies have been simplified. No prior knowledge is required to use it, making it ideal for beginners in the world of cryptocurrencies. Once you've activated your gift card, the cryptocurrency is directly transferred to your wallet, and no further steps are necessary.
Security
The Cryptonow wallet offers the highest security standards. It is manufactured in Switzerland under strict security measures and quality standards, incorporating PCI-DSS and AES banking and encryption standards. Cryptonow® Secure Orchestra Technology is used to cryptographically secure and verify the combination of multiple entropy sources.
Ownership
With the Cryptonow wallet, you retain full control and ownership of your cryptocurrencies. You alone have access to your private key, required for signing transactions.
Decentralization
As part of the decentralized blockchain network, the Cryptonow wallet operates independently of central (financial) systems. Even in the event of a central currency system failure, the Cryptonow wallet remains functional.
Get Started Now!
With Cryptonow gift cards, we offer you a user-friendly and secure way to enter the world of cryptocurrencies. Start your crypto investments today and discover the fascinating opportunities of this emerging market!