Which cryptocurrencies are supported by my wallet?
Summary
The Cryptonow Wallet supports only one cryptocurrency per wallet, meaning it is specifically tailored to a particular blockchain protocol. In Switzerland, various cryptocurrencies such as Bitcoin, Ethereum, Solana, Avalanche, and Polkadot are available at retail locations, though availability may vary depending on the point of sale.
Each wallet supports only one cryptocurrency or blockchain protocol. This means, for example, a Bitcoin wallet cannot receive Ether, and vice versa.
The Cryptonow Wallet takes a unique approach by providing a separate wallet specially designed for each cryptocurrency, ensuring higher security and simplifying cryptocurrency management. Users can manage their different cryptocurrencies separately while minimizing the risk of loss.

Buying Cryptonow Voucher Cards
Currently, various cryptocurrencies, including Bitcoin, Ethereum, Solana, Avalanche, and Polkadot, are available in retail stores in Switzerland.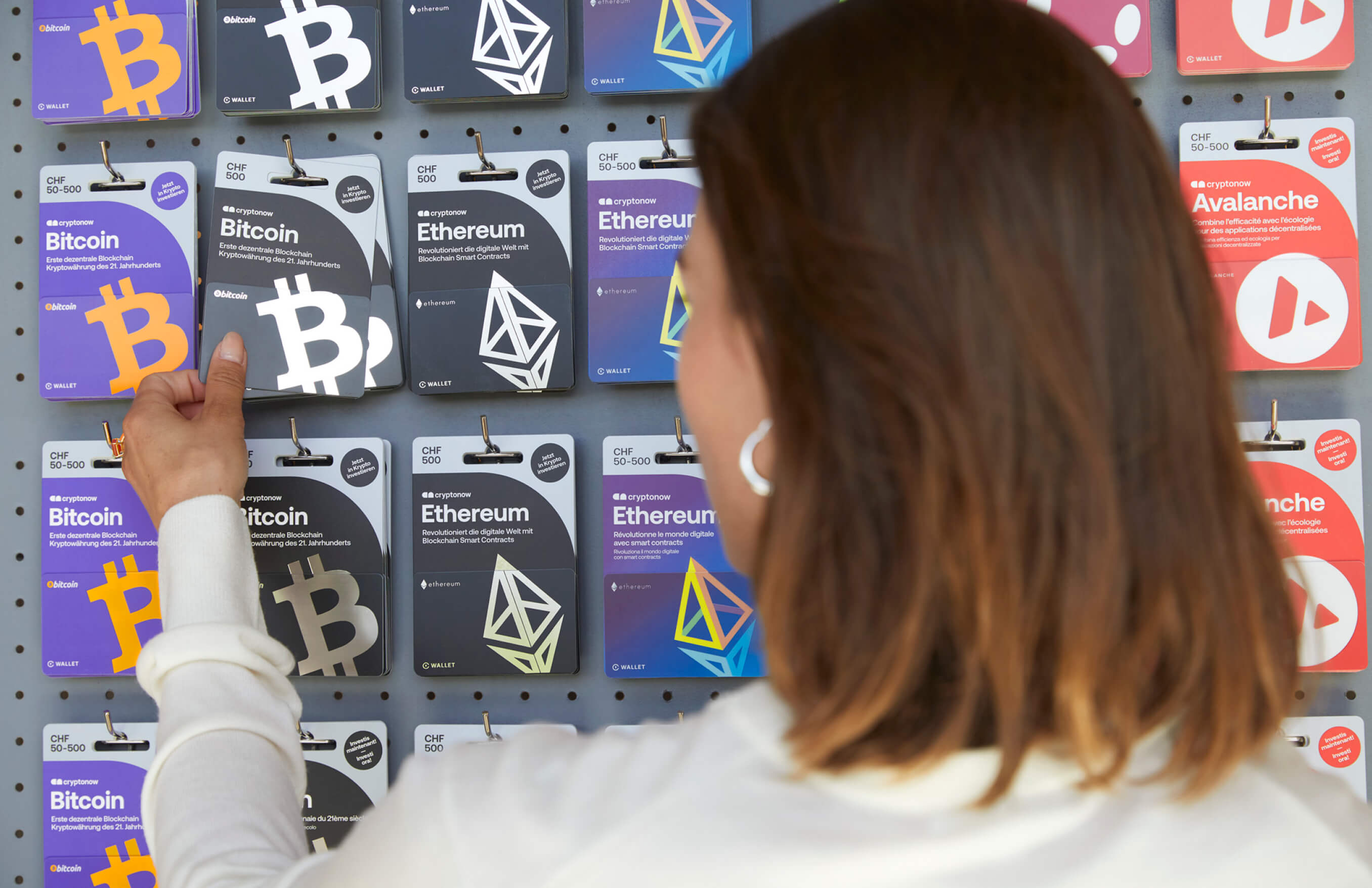 Please note that not all cryptocurrencies need to be available in every retail store. Availability may vary depending on the partner.