What is the Cryptonow Wallet?
Summary
This article explains what the Cryptonow Wallet is, how it works, and the benefits it offers.
The Cryptonow Wallet is a specially designed wallet for the secure storage and management of cryptocurrencies. It is a cold wallet, acting as an offline storage medium, making it less vulnerable to hacks and other online threats.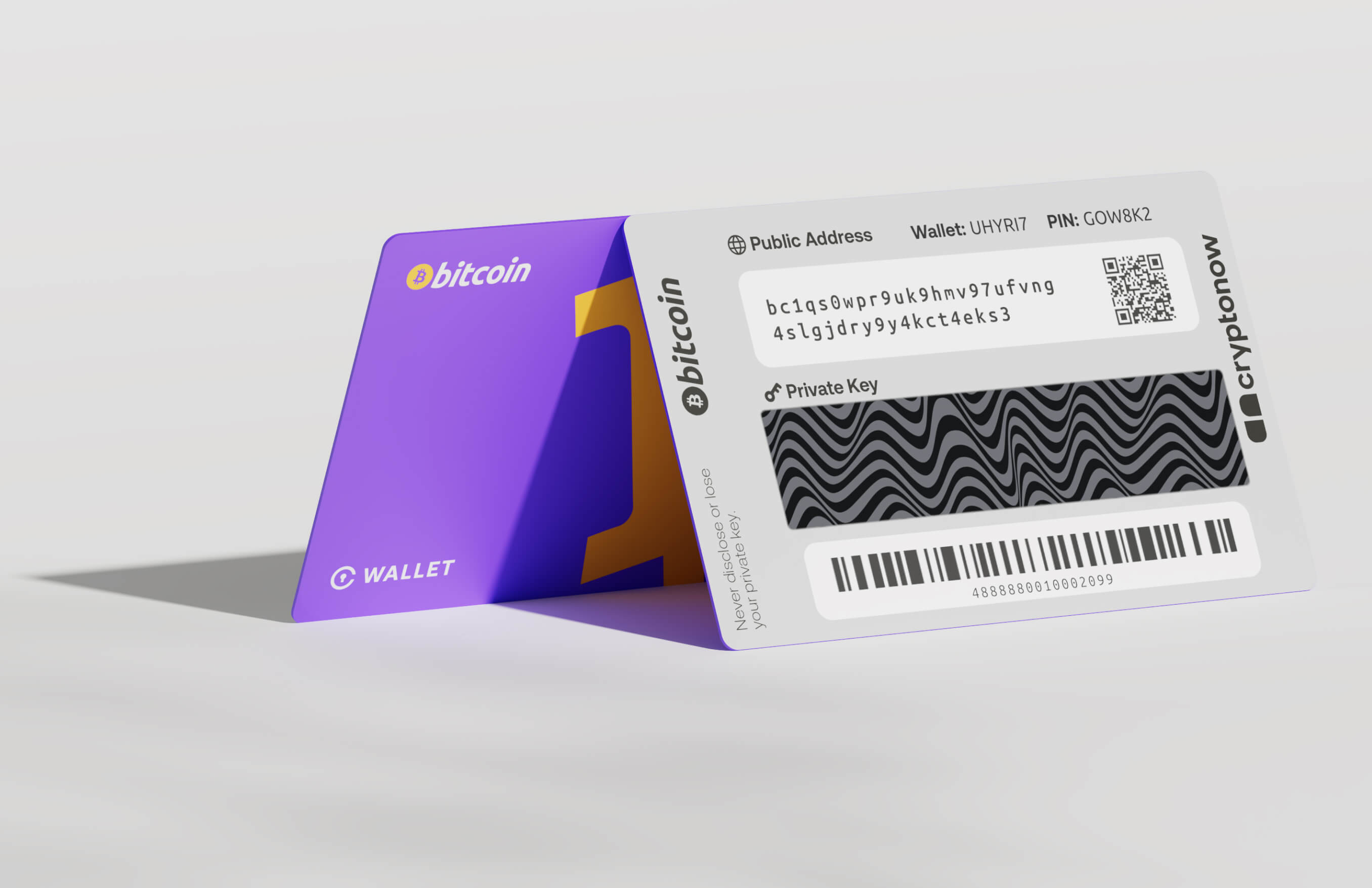 Benefits of the Cryptonow Wallet
Ease of use: One of the main advantages of the Cryptonow Wallet is its user-friendly design. All the technical aspects related to blockchain technologies have been simplified. No prior knowledge is required to use it, making it ideal for beginners in the world of cryptocurrencies.

Security: The Cryptonow Wallet offers the highest security standards. It is manufactured in Switzerland under strict security and quality standards, using PCI-DSS and AES banking and encryption standards. Cryptonow® Secure Orchestra Technology is used to make the combination of multiple entropy sources cryptographically secure and verifiable.

Ownership: With the Cryptonow Wallet, you retain full control and ownership of your cryptocurrencies. You alone have access to your private key, which is required to sign transactions.

Decentralization: As part of the decentralized blockchain network, the Cryptonow Wallet operates independently of centralized (financial) systems. Even in the event of the central currency system failing, the balance remains in the Cryptonow Wallet.
Details of the Wallet Card
The Cryptonow Wallet consists of a wallet ID, a PIN code, a private key, and a public address.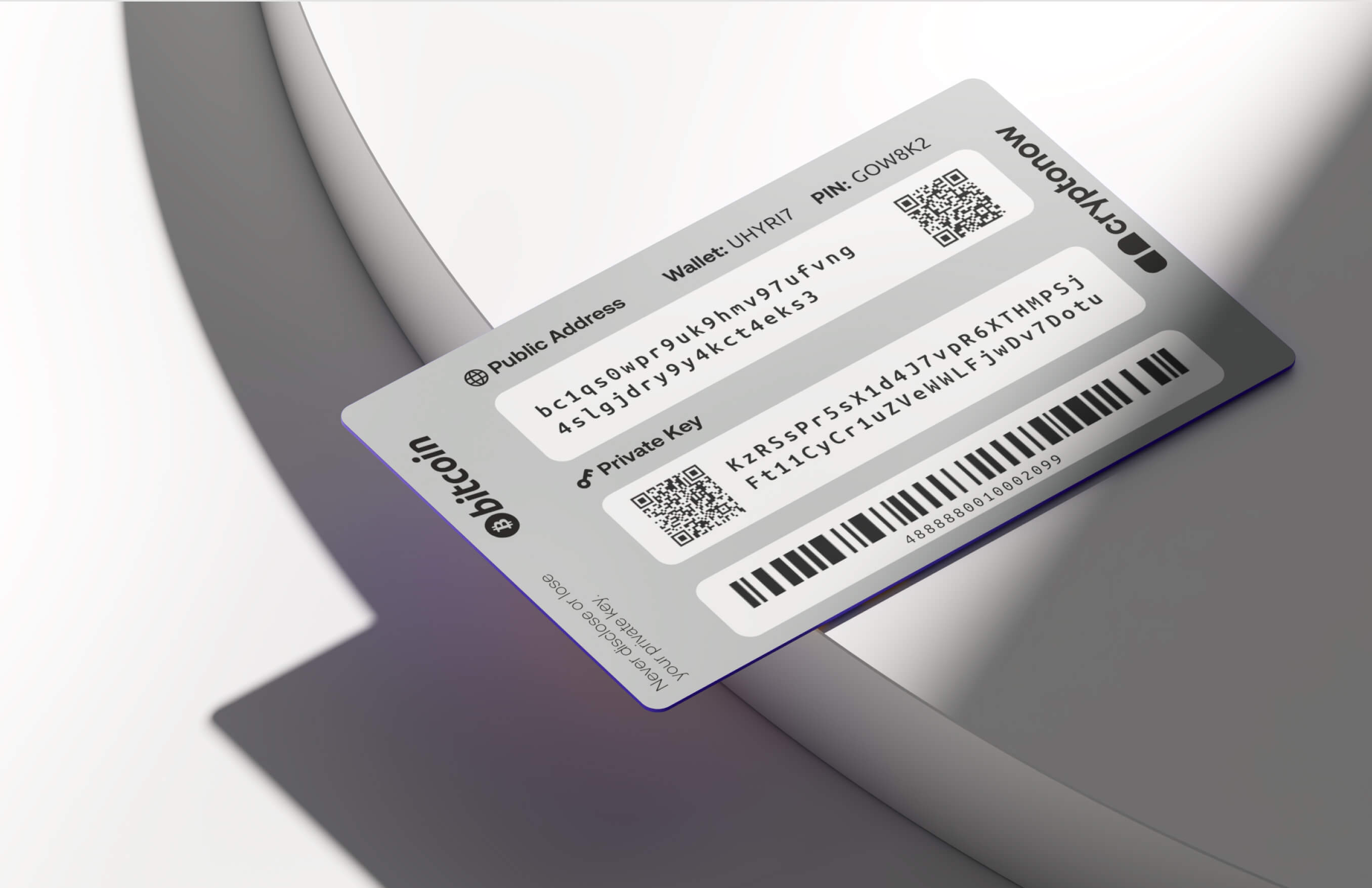 Wallet-ID and PIN-Code

The wallet ID and PIN code are two important elements to successfully activate a Cryptonow voucher on the Cryptonow website.
Private Key and Public Address
The private key is a cryptographic element that provides access to the cryptocurrencies stored in the wallet. It should never be shared, and only the wallet owner should have access to it. The loss of the private key results in the loss of access to the cryptocurrencies stored in the wallet.
On the other hand, the public address is a type of digital address that can be given to others, so they can send cryptocurrencies to your wallet. It is similar to an account number.

Important Security Notes
The security of the Cryptonow Wallet and the cryptocurrencies it contains relies heavily on proper handling, especially of the private key. It is important to emphasize that the private key should never be shared with third parties.
When sending cryptocurrencies to third parties, make sure you personally know the person and trust them. Be aware that cryptocurrency transactions cannot be reversed and should therefore be conducted with caution.
Overall, the Cryptonow Wallet® offers a secure and user-friendly solution for managing your cryptocurrencies, as long as the above-mentioned security measures are followed.