How do I activate my voucher card?
Summary
This article describes how to easily activate a Cryptonow gift card in just a few minutes. Activation is straightforward and provides a quick and secure entry into the world of digital currencies.
Before You Begin:
Before you can activate your Cryptonow gift card, the first step is to purchase it from one of our retailers or online. Once you have your gift card in hand, the fascinating world of cryptocurrencies opens up to you. Are you ready to dive into the digital financial revolution? Let's get started!
Step 1
Enter the two 6-digit codes, the Wallet-ID and PIN code, which you will find on the back of the card.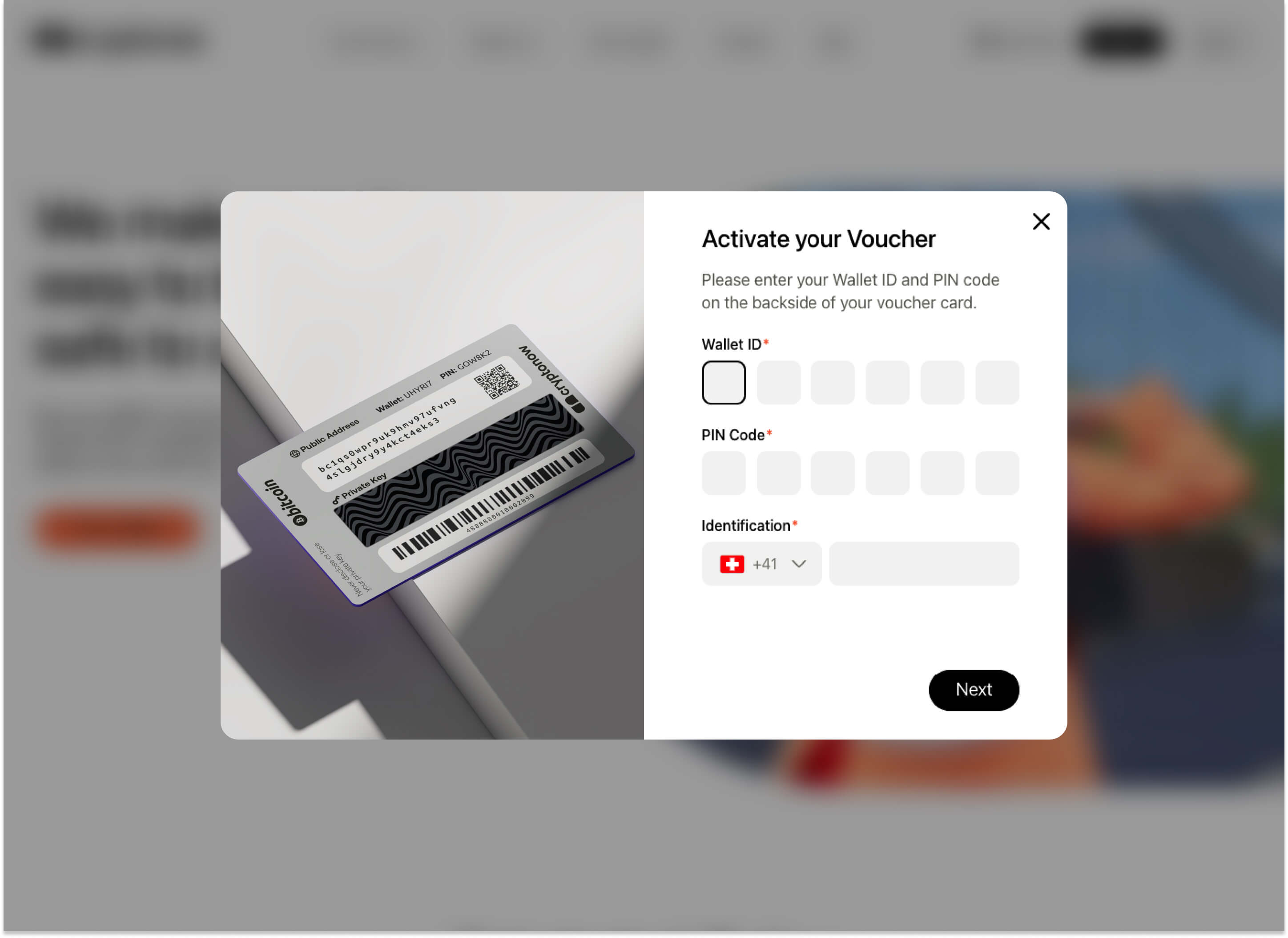 Important Note: Be sure to scratch off the scratch-off areas gently with an object that is neither sharp nor sharp-edged (we recommend a coin).
Activation Limit: For regulatory reasons, gift card activation is limited to CHF 1000.– per month per person. Please contact our support for questions regarding our compliance policies.
Step 2
After receiving the Cryptonow mTAN confirmation code via SMS, please enter it for identification.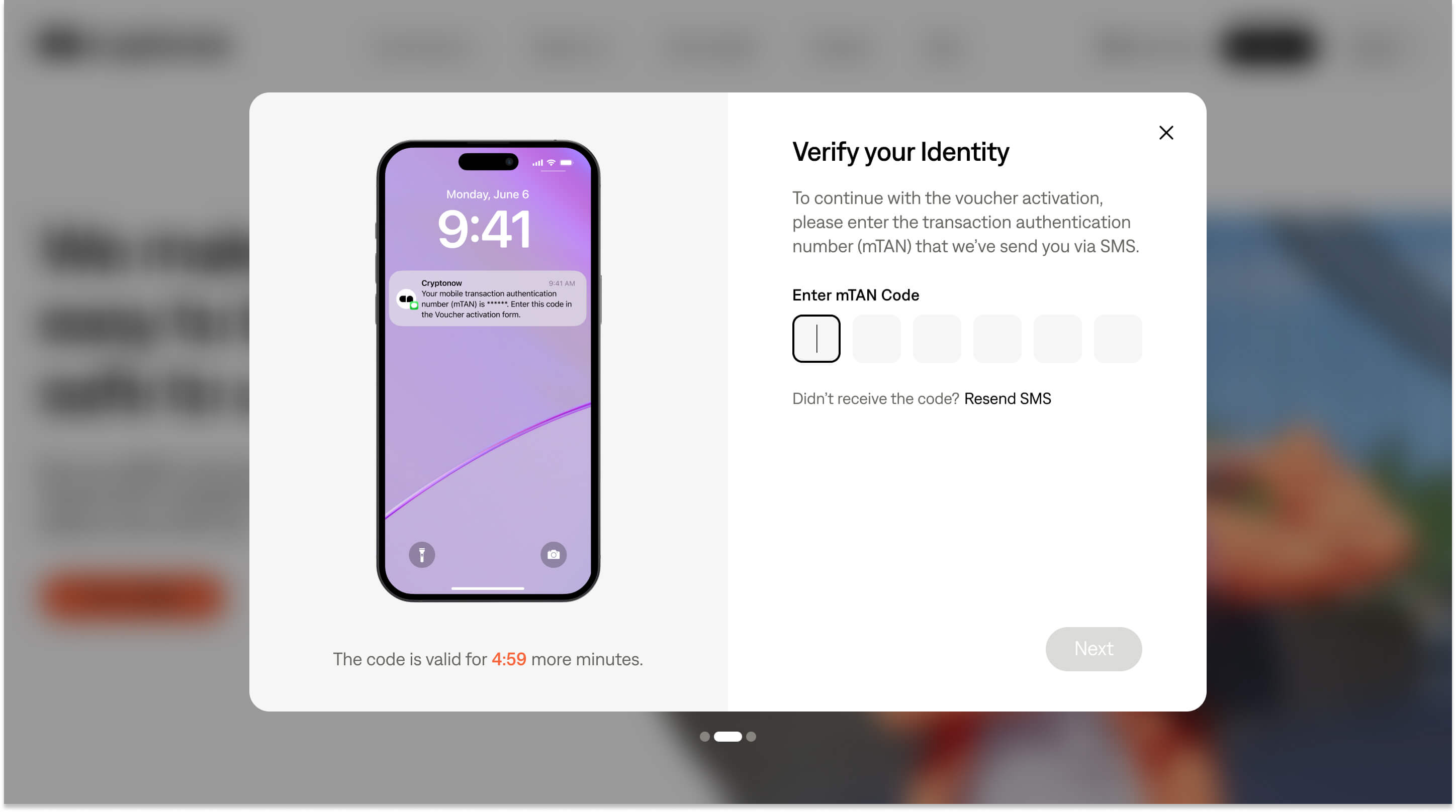 Step 3
You can now exchange the value of the gift card for the corresponding cryptocurrency at the current Cryptonow reference exchange rate. Please note that the price is subject to market fluctuations. The transfer of your cryptocurrency balance will only occur once you click "Exchange Now."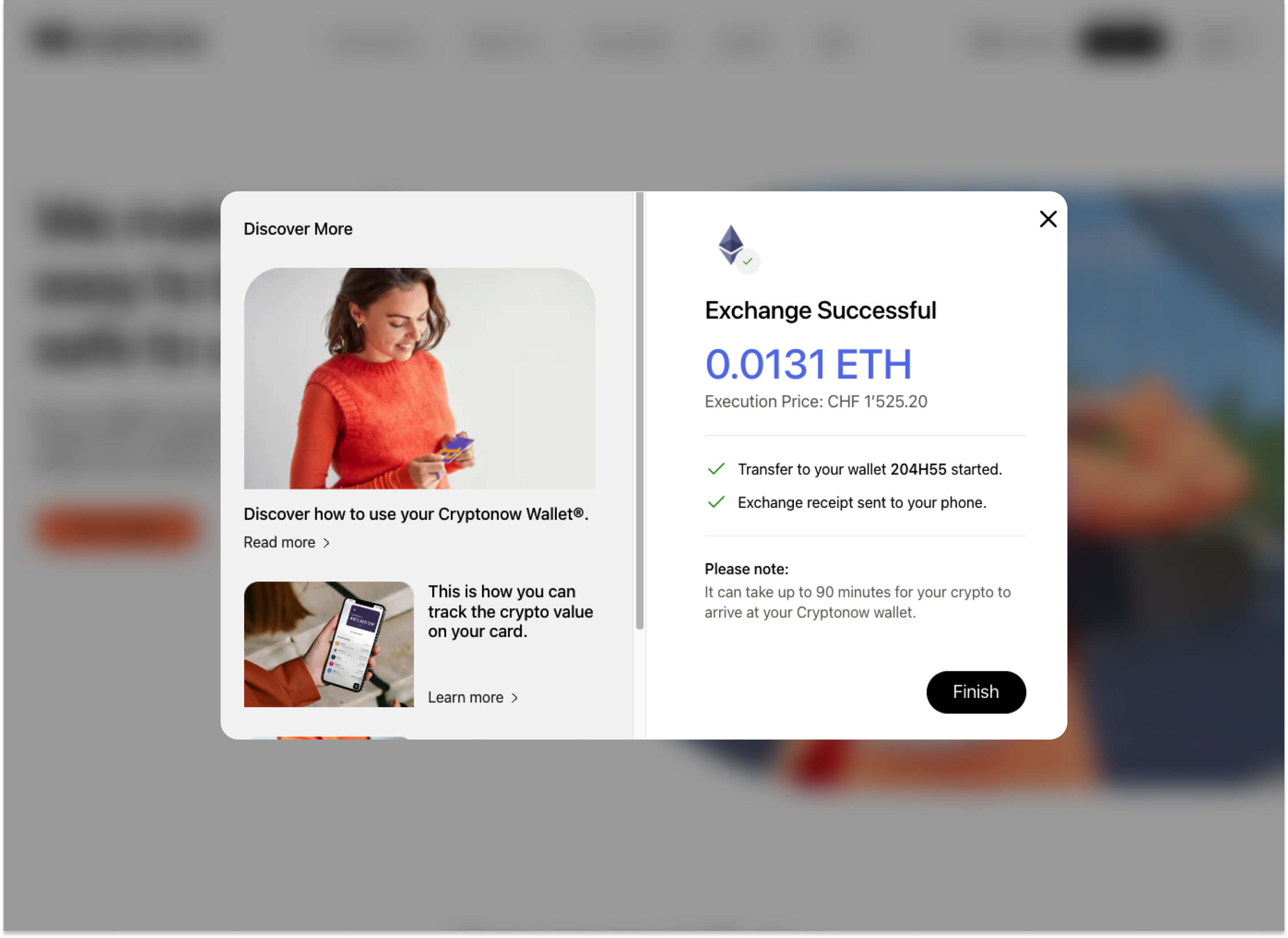 Step 4
After the exchange is successful, your coins will be sent directly to your Cryptonow wallet. This process is immediate, but due to blockchain network speed, it may take 10-90 minutes for the cryptocurrency to arrive in your wallet or be confirmed by the blockchain network.
If, even after more than 120 minutes, the balance still shows 0.–, please contact our Cryptonow support.
Discover the Fascinating World of Cryptocurrencies
The world of cryptocurrencies offers countless opportunities, and we are here to support you at every step of your crypto journey. Whether you want to learn more about different cryptocurrencies, get tips on securing your digital currency, or simply have questions, don't hesitate to contact us.